Open-Air Studio Style or Fully Enclosed
Open Air Photo Booth
Our open-air style of photo booth is a perfect booth for weddings or parties! One reason, it can capture 1 to 12 people in one shot. This kind of booth is just how the name implies, out in the open for all the world to see! It consists of our elegant, state-of-the-art photo booth with a professional camera and pro-lighting.  It also comes with your choice of an assorment of beautiful and a cool backdrops.  Your guests who may be a little hesitant to have their picture taken but are encouraged to get in on the action as they observe friends and family striking cool poses and snapping some really fun photos!  Your guests will be definitley impressed and entertained as they walk away with memorable keepsakes in the form of photo strips.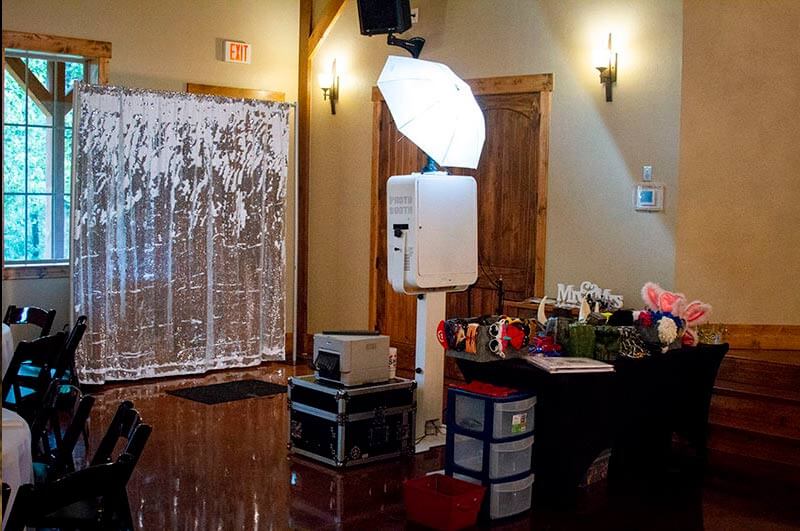 Enclosed Photo Booth
Our fully enclosed booth has curtains surrounding the photo booth itself and can fit 1 to 8 people in one shot! This classic style of booth is more of what you think of when you refer to a photo booth.  Your guests will enter our booth, the curtains are drawn, and for 45 seconds or so, they have the privacy to get as crazy as they want, up to a certain limit. Feeling as if there is no one watching encourages your guests to strike some cool poses and take some awesome memorable photos.  This kind of photo booth will definitely keep your guests entertained, and it is great for parties or any other type of event.

 Snap Party Photo Booth
Our party style enclosed booth is perfect for kid birthday parties, school, church and many other type of events. This booth is great when space may be tight and where there is smaller number of people!  This photo booth style  has the same professional camera and technology as all of our other line of photo booths!  Your guests will enjoy the classic walk-in style and can fit 1 to 4 people in one shot! .  Enter the photo booth, strike-a-pose, smile and 321…Snap!  Our wide collection of props will turn you and your guests into a pirate, princess, Captain America or whatever you wish to become during your 45 second photo sesson!  This photo booth was designed for kid and smaller group parties but can be used for any type of event.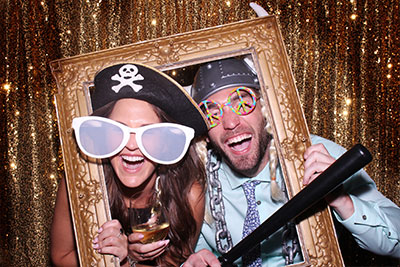 A Snap Me Crazy booth attemdamt gets ready to open a photo bootn before an event!